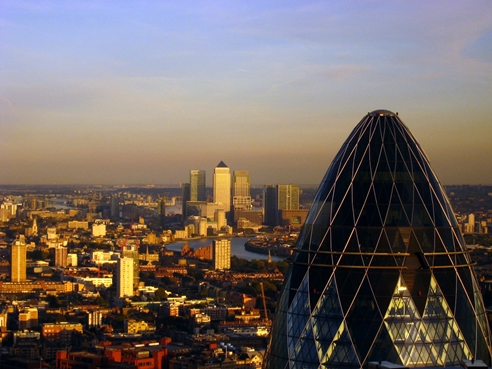 Proposed new rates for businesses across the UK may benefit England's regions, but will hit London particularly hard. It also comes as some relief for small businesses, many of which have overpaid for years, however, the Government is set to make bigger companies such as BT invest heavily in the UK economy.
James Thompson, head of business rates at Deloitte Real Estate said, "London's business rates bill will increase by 11%. The 'central rating list', which contains major network properties such as gas, water, electricity distribution, telecoms and the railways, will further increase by 28%. One of the biggest increases in rateable values is British Telecom as their business rates bill is set to jump from £149m to £714m in April 2017. The projected upsurge in their rates bill for England increases from £74m to £344m, or 450% before the effect of the proposed transitional relief scheme."
BT warned it would pass these prices on to its customers, with higher telephone and broadband bills.
In a statement from BT, it said, "We are extremely disappointed by the new rateable values that have been published today and which are clearly excessive," it added.
BT also warned that if the proposed new rates are brought in, "it could have a negative impact on future investment in the network".
To help companies phase-in these bill increases, the Government recently brought in a transitional relief scheme. However, for larger organisations, this is not set to be as generous as first believed.
"The bad news for the many businesses that were hoping for a significant reduction in their business rates bill, is the government's proposals for transitional relief. The government's preferred option would see a business with a rateable value of over £100,000 receive no more than a one per cent reduction in next year's rates bill in order to cushion the impact on properties seeing big increases in their business rates. This comes as a blow to retailers operating in hard-hit high streets who had anticipated falls of over 50%," James Thompson said.
Office Phone Shop provides a full range of business communications' services at competitive prices. From low cost phone lines, to business broadband and VoIP telephony, you will find everything you need to your business stay in touch with its customers. At Office Phone Shop, you can rely on top quality products. You also have the support of a team of talented engineers with extensive industry experience and a strong reputation for excellence. We are a leading supplier of telecoms products and equipment across the globe. Rest assured, you are only dealing with professionals and the very best the industry has to offer.