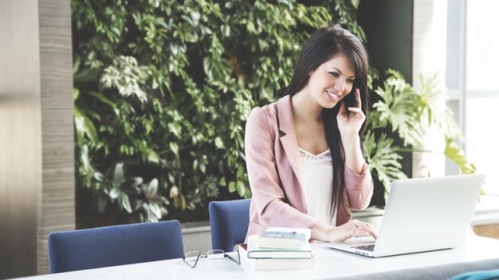 Ofcom investigation uncovered mis-selling, inaccurate billing and poor complaints handling procedures
Following the result of two investigations, Ofcom are to fine Vodafone £4,625,000 for serious and sustained breaches of consumer protection rules.
The first found 10,452 pay-as-you-go customers lost out when Vodafone failed to credit their accounts after they paid to 'top-up' their mobile phone credit, resulting in a collective loss of £150,000 over a 17-month period.
Ofcom also concluded Vodafone failed to act quickly enough to identify or address these problems, which stemmed from the company transferring to a new billing system. Only when the regulator intervened did the company respond appropriately.
Vodafone were also found to have breached Ofcom's billing rules: the top-ups consumers bought in good faith were not reflected in their credit balances.
In a second investigation, Ofcom found Vodafone failed to comply with its rules on customer complaint handling.
Failing to provide sufficient guidelines for their customer service advisers on how to identify complaints, meant Vodafone's customer did not have their complaints addressed or dealt with in an appropriate or timely manner.
Vodafone's complaints procedures also failed to inform customers in writing, of their right to take an unresolved complaint to a third-party resolution scheme after eight weeks.
Financial penalties
Because of these failings, the two penalties imposed on Vodafone include £3,700,000 for taking pay-as-you-go customers' money without providing a service in return and £925,000 for the flaws in its complaints handling processes.
To date, Vodafone has reimbursed the majority of customers who faced financial loss, as well as donating £100,000 to charity.
Lindsey Fussell, Ofcom Consumer Group Director, said:
"Vodafone's failings were serious and unacceptable, and these fines send a clear warning to all telecoms companies.

"Phone services are a vital part of people's lives, and we expect all customers to be treated fairly and in good faith. We will not hesitate to investigate and fine those who break the rules."
Office Phone Shop has a dedicated team of business telecoms solutions' specialists, including business mobile telecommunications experts. With no fixed deals or contract obligations, we can offer you the best deals. We can also manage all your business telecommunications services together, saving you money and time by providing one easy-to-read bill and one point of contact.
To discuss our business mobile solutions call now on 01892 514687.