There are several things to ask yourself when considering an upgrade to your current telephone system.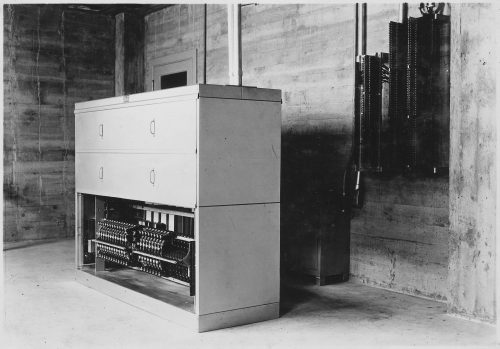 The fact that the system is obsolete, isn't necessarily one of them. It is possible to continue to maintain and support a telephone system way after it has been declared end-of-life by the manufacturer.
Is your current telephone system meeting your needs?
There will come a time, however, when you must assess whether your current system is meeting your needs. Perhaps you have more employees or an increase in the number of calls coming into the office? You may have outgrown your current space and need to relocate. You may even be adding extra locations to your business. All these things need to be taken into consideration.
When it comes to scaling up, an analogue system will require the installation of new phone lines into the building where you operate. It may also require re-organisation within.
An analogue system, or traditional PBX, may not offer you the degree of functionality you require for the smooth operation of your business. Having all your calls, video, instant messaging and conference-calling, for example, on the same platform can offer a degree of unity that assists with streamlining workflow and increasing productivity.
Being able to plug your business phones into any internet connection means, effectively, your employees can work anywhere. This ensures they never miss a call and allows for the continuity of your business no matter the circumstances.
From a security point of view, as well as continued operations of your communications lines during downtime, an analogue system may not always be the best line of defence. Power cuts, mean significant downtime and that equals disaster for communications. A system running on the internet can run on a back-up server with minimal disruption during any downtime. With continual software updates, you can also ensure the security of your systems and protect your data and files.
When maintenance of your telephone system is no longer effective.
At some point, it may just become too difficult to maintain your current system. The increasing scarcity of replacement parts, or phones and the corresponding costs that go with this means it could be time to get serious about a replacement. Moreover, once you start to experience call quality issues, dropping or missing calls and regular system failures, you are putting your business reputation at risk.
Talk to us. We can offer you advice about your current system and a possible upgrade. As a company that has decades of experience looking after businesses with their telecoms' needs, we fully understand the need to keep a system running for as long as possible. However, we can talk through with you the options available as a replacement, to help make sure you get the functionality you need to move your business forward.
Contact us by email, or call 0800 012 6637 to speak to an advisor.