Telecoms and the way you communicate with your customers should be a priority for any business. If you can't communicate with your customers and them with you, your business will struggle. It's not just a matter of having a website. People still like people and you will need to make sure you can make yourself available to communicate with your customers in all ways.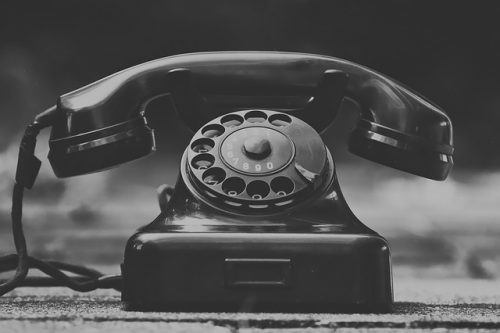 What communications systems are important for a small business?
A phone system.
Before you start, check the number of available ports in your property, as well as the broadband services in your area.
VoIP, for example, is suitable for business with a data line which has a resilient data connection with at least 100k upload speed per user/call. Installing VoIP phones on Low-Grade Broadband connections will cause Packet loss and dropped calls. If the broadband connection in your area does not match up to this, you may wish to think about an alternative, such as a traditional PBX system.
A Voice over Internet Protocol (VoIP) system, however, is perfect for small businesses. It is cost-effective, with calls being made over the internet instead of via a public switch telephone network (PSTN).
• Quick and easy setup and installation – avoid expensive start-up costs
• Automatic Disaster Recovery – in emergencies, calls can be re-routed to mobiles or other offices without customers knowing
• Great for networking multi-site businesses – one system is needed for multiple sites
• Scalable – easily adjust the number of users without the need to upgrade
• Easy to manage – manage functionality settings in-house giving you control and saving time
• Future proof – a system that can grow with your business
There are numerous ways to get the speed you need to keep your business connected.
Phone lines.
Despite new technologies and opportunities to contact businesses, such as email and online, voice calls remain an important way for customers to keep in touch with companies and having a cost-effective package combined with a reliable supplier is key to an organisation's success.
Which number should customers call?
Inbound Telephone Numbers allow you to manage your incoming business calls more effectively by routing calls directly to the right person.
You can choose a regional code to reach local markets or a non-geographic number for one national contact option. Unlike standard business phone numbers, non-geographic numbers (NGNs), such as those beginning with 0800 or 0808, are not assigned to a particular geographic location, are free of charge from all operators in the UK including mobiles, and can be routed to any landline or mobile, which we can easily and quickly update for you, giving your business full control and flexibility of incoming call management.
Mobile solutions.
Travelling and working on the go is an accepted part of working life. Business mobiles are crucial to keep you connected with colleagues and clients.
The right business mobile solution can also divert calls to a mobile phone when you are out of the office, allow your employees to work remotely, or work as part of your disaster recovery plan.
Streamline all your contracts for phone lines, broadband and mobile.
Having all your telecoms services provided by one company, not only ensures it will be cheaper for you, it is also much easier to manage.
What should you look for in a contract?
Check the length of the contract. Does it roll over automatically? Are you getting the best deal? Does the company offer the telecoms services you need?
• Save time and money – ensure you are on the best tariff for your business' usage
• Easy to manage – have one consolidated bill and access to our bill management portal
• Customer support – support line answered by a person, and not a call centre
• Peace of mind – take advantage of the relationships we have built up with partners and suppliers to offer our customers a reliable service at the best price we can
• Additional services – find out how to make your customer service and business processes better with additional services such as Call Recording and Inbound Telephone Numbers
As a small business, it is important to use a company you can trust. It is not always the best option to go for the cheapest on offer. Shop around, check customer testimonials and ensure you are in partnership with a company that will support you with not only good service but with continued support and advice.
Contact us, or call 0800 012 6637 and for help and advice.