Consumers encouraged to shop around to get the best deals from telecoms providers.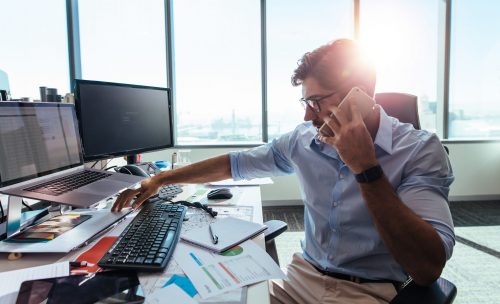 From 15 February, telecoms providers will be required to write to customers at least 10 days before their contract ends, to warn that it is expiring and setting out what they will pay in future.
This follows research by Ofcom that found 20m households are overpaying for their broadband connection, as they are no longer on their provider's initial contract. One in seven customers don't know whether they are still tied to their original deal and around one in eight believe they are "in contract", but don't know when this period ends.
Under these new rules, telecoms providers offering broadband and home phone deals will have to inform customers what they were paying on their old contract and by how much their bill is going to increase.
According to Ofcom, customers who bundle their landline and broadband together typically pay 20% more if they are out of contract. The "loyalty price premium" rises to 26%, or £10 a month, for customers who add on paid-for TV services.
People who choose to stay with their provider without signing up to a new contract will have to be sent a reminder every year about their telecom provider's best deals. The new rules will not apply to shorter monthly (30-day rolling) contracts.
This measure ties in with the UK's implementation of the European Union's electronic communications code, which was agreed prior to Brexit.
Lindsey Fussell, Ofcom's consumer director, says: "We're making sure customers are treated fairly, by making companies give them the information they need, when they need it. This will put power in the hands of millions of people who are paying more than necessary when they're no longer tied to a contract."
Office Phone Shop is a leading supplier of telecoms products and equipment across the UK. With well over a decade's experience in the telecoms industry, the expert team at Office Phone Shop is the best the industry has to offer. This includes talented engineers, and telecoms experts with extensive industry experience and a strong reputation for excellence.
Contact us, or call 0800 012 6637 today.