Keeping your current telephone system maintained will ensure you keep it running for as long as you need it.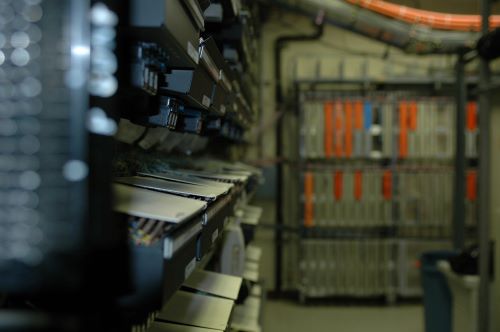 A phone system declared 'end-of-life', i.e. where production has ceased, will also no longer be supported by the original manufacturer with system parts, software or phones.
Office Phone Shop can help your business with the continual maintenance and operation of your phone system.
Keeping your PBX or VoIP system in an optimal condition, with regular maintenance and attention, can help to extend its life, which in turn can save you money and keep your business working for you. It also helps ensure your business stays operational and avoids downtime.
When it comes to parts and phones for your telephone system, we have, in stock, 1000s of spare parts covering all the major manufacturers. If we haven't got it in stock, we will always search and source parts from our worldwide network of suppliers.
All second-user equipment is fully remanufactured by our specialist in-house team.
As such, they come with a guarantee to provide the same performance as brand-new equipment bought directly from the manufacturer. All products new or remanufactured are supplied with a full one-year warranty and support options.
Since 2000, our customers have been able to trust us in over 125 countries to until such time as they want to upgrade.
For UK-based businesses, we offer cost-effective telephone system maintenance packages to enable full support to keep your telecommunications system up and running, with emergency call out options should something go wrong.
This includes maintenance and support for many legacy or manufacturer-discontinued models, from manufacturers such as NEC, Siemens, Unify, Mitel, Avaya, Nortel, Polycom, Meridian, Aastra, Alcatel/Lucent and Ericsson.
If we can help you in any way with supply and support of fully tested end-of-life equipment, or maintenance, please contact us, or call 0800 012 6637.