Until the end of September 2019, Office Phone Shop is offering up to £1000 credit against your old phone system for when you recycle and upgrade to a new on-premise Phone System or VoIP Hosted System.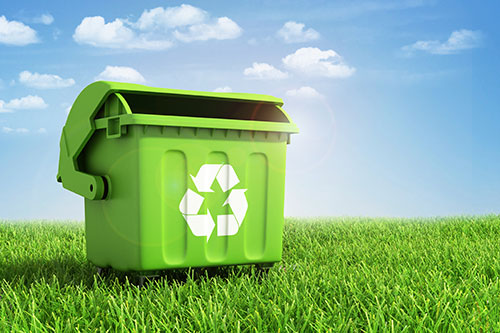 Our policy for many years has been to encourage responsible business practices, by promoting the recycling of telephone hardware rather than putting it into landfill.
Don't just scrap your old system, let us recycle it responsibly with our Recycle and Upgrade Scheme.
In association with MF Telecom Services, our Recycle and Upgrade Scheme aims to encourage businesses to change their way of thinking in order to reduce waste. At the same time, the Scheme allows you to reduce costs, promote flexible working, improve efficiency & much more.
With manufacturers discontinuing old models or pulling out of the UK market, there has never been a better time to upgrade your phone system.
If you:
• have an out-of-date system no longer supported by the manufacturer,
• want to upgrade to a more flexible technology, such as VoIP,
• need a new system with features and options that will keep up with your business needs,
Or you are just considering a change, then contact us to see how much we can give you for your old phone system.
In order to qualify for this offer, a minimum of five extensions are required. However, if your new solution has under five users, we would still love to help and will be able to offer a deal that takes into account your old phone system.
Office Phone Shop can provide a safe, secure and environmentally-friendly route for the recycling and disposal of your business telecoms equipment. Our emphasis is on re-use, in line with the key principle of the WEEE directive and we are registered, via MF Communications, to recycle electrical equipment. We will also issue a Waste Transfer note to prove you have disposed of your old telephone system in the correct manner.
For more information, please call 0800 012 6637.