Ofcom propose automatic compensation pay outs for landline and broadband customers when things go wrong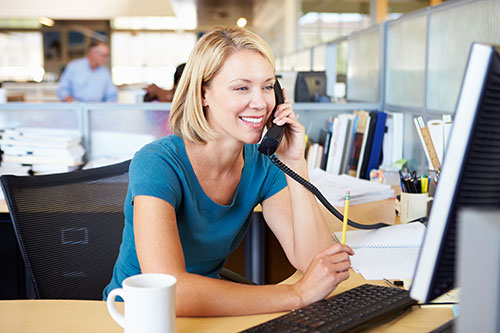 These proposals are part of Ofcom's plan for changes in the quality of service provided by telecoms companies. It would mean providers paying out compensation for slow repairs, missed deadlines and appointments.
Customers would be entitled to compensation in the form of a cash payment, or credit on a bill whenever their landline or broadband is not fixed quickly enough after it has stopped working; or their new landline or broadband service is not up and running on the day promised; or an engineer doesn't arrive for an appointment as scheduled.
This compensation would be paid automatically, without customers having to go through a potentially lengthy and difficult claims process.
Currently, there are 7.2m instances where landline or broadband customers suffer delayed repairs, missed appointments or delays to new installations. Financial compensation, totalling around £16.3m, is currently paid out in 1.1m of these cases.
Lindsey Fussell, Ofcom's Consumer Group Director, said: "When a customer's landline or broadband goes wrong, that is frustrating enough without having to fight tooth and nail to get fair compensation from the provider.

"So we're proposing new rules to force providers to pay money back to customers automatically, whenever repairs or installations don't happen on time, or when people wait in for an engineer who doesn't turn up. This would mean customers are properly compensated, while providers will want to work harder to improve their service."
How will Ofcom's automatic compensation scheme work for businesses?
Ofcom propose all SMEs would benefit from clearer, more detailed information upfront about the landline and broadband services on offer to them. This includes whether they are entitled to compensation, and how much, when problems occur.
SMEs can negotiate bespoke terms and there are standard landline and broadband business contracts that provide service guarantees and compensation for a number of different problems, including loss of service. However, Ofcom research found that around half of SMEs (49%) were uncertain of their rights when providers fell short.
These Ofcom proposals for greater transparency should help SMEs to compare the service quality and compensation arrangements for different contracts, enabling them to choose the one that best meets the needs of their business.
Landline and broadband services from Office Phone Shop
At Office Phone Shop, you will find a range of business broadband packages, tailored to meet your needs, along with a whole host of business communications solutions.
We will arrange a seamless transfer of all your existing lines without unnecessary downtime or disruption to your business, and our team of specialist business telecommunications engineers will always be on-hand to offer support.
Moving your business telecommunications services to us is simple:
Keep your existing numbers and your business telephone line stays on the open reach network, but you will benefit from our lower tariffs and direct, personal service managed by Office Phone Shop
Transfer your business mobile contract and your business can benefit from cheaper business mobile tariffs
Benefit from superfast broadband for business, for increased uploading and downloading times, as well as support for all your communications' services

Not only this, at Office Phone Shop we are known for our high level of customer service and care. Our feedback from clients is testament to this:

"Excellent service. Always completed promptly."
Client in Kent
"Exceptional service from all the team. Professional throughout, efficient and always helpful whilst offering excellent value for money."
Client in Kent
"Completed quickly and efficiently which meant I could continue with my work without much delay. Work is always done with such a professional approach, they always understand the problem from the first call and will make sure our needs are filled as quick as is possible. I would highly recommend them to anyone."

Client in Kent
Call us now on 01892 514687 to discuss all your business telecoms' needs. Alternatively, you can email or fax a copy of a recent phone bill. From this, we will produce an itemised quotation to show you the savings you could benefit from.