The Avaya 2420 phone is a user-friendly customisable model, suitable for a variety of uses.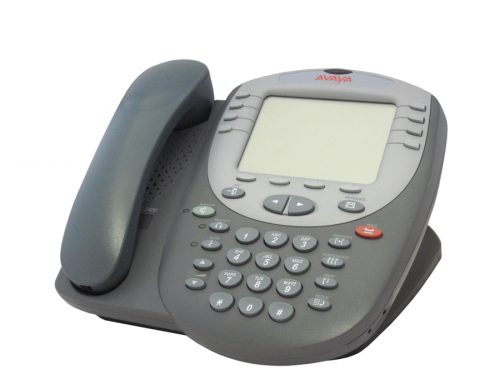 This multi line digital telephone from the Avaya 2400 digital phone range is compatible with Avaya MultiVantage software version 1.1 or later. Key features include a programmable speed-dial list, programmable call log and call ID. The Avaya 2420 has a flexible call appearance display with eight to twelve buttons and a customisable interface on an easy to read screen.
The Avaya 2420 phone can be extended to include up to 24 additional features via the addition of the EU24 expansion module. It can also offer support for call centre users via activation of its 'call centre mode'. This allows four more call appearance feature keys, as well as a group listening feature.
Compatible with a variety of headsets, the Avaya 2420 digital phone also has the option of adding a 201A module. This allows supervisors to record conversations.
Office Phone Shop can supply a wide range of Avaya phones and Avaya phone accessories. All new and remanufactured products come fully tested, complete with full warranty.
We aim for next day delivery for UK customers. Any order placed before 1.00 pm on any business day (Monday – Friday excluding Bank Holidays) should be delivered the next business day before 5.30 pm (assuming the item is in stock). Read more information on Delivery.
Please contact us, or call 0800 012 6637 to order.