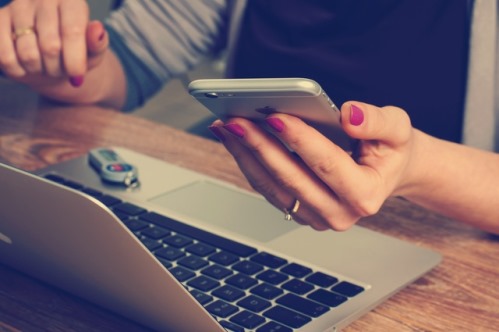 A quarter of the 2,006 UK adult workers interviewed said they had problems with their broadband or mobile services which had made working from home difficult.
Almost half of those (46%) experienced such severe problems it has put them off working from home at all.
In the last year, remote workers spent a combined £190 million trying to find alternative ways to work whilst away from the office. This included heading to a local cafe, buying a signal booster, or even switching providers.
With almost half (43%) of UK employees have worked from home at least once in the last year, it seems more of us are keen to take advantage of the increasingly flexible work environments offered by businesses. Sluggish internet speeds and patchy call quality are such an issue, however, many claim they are no longer able to work from home while these problems persist.
The most common complaint amongst remote workers was having broadband speeds that were too slow for them to be able to work effectively. Problems cited include an intermittent connection and patchy reception, or even no reception at all.
Over three quarters of home workers said they use their broadband connection to email colleagues or clients, to research or browse the internet, share files via the cloud and for Skyping. Three in ten regularly experienced problems sending large files to clients or colleagues, whilst one in ten were cut off when on a conference call.
The most frustrating thing for home workers was having to work late in order to make up for the lost time.
Poor telecoms services have resulted in one in five (20%) losing new business and 16% missing a deadline, whilst 20% were told to stop working from home altogether by their employer.
Ewan Taylor-Gibson, broadband expert at uSwitch.com, says:
"Flexible working is more popular than ever. It's a fact that employees who can influence their work environment have better overall job satisfaction and improved wellbeing."
Mobile office solutions from Office Phone Shop allow your business to keep in touch with your customers and them with you.
Connect your office phone systems to your smartphone, tablet, laptop or desktop computer, wherever you have a Wi-Fi connection.
Divert calls to your business mobiles wherever you are means you need never miss an important call. By doing so, you reduce the risk of losing custom when you are not sitting at your desk.
Keeping the whole team in touch and allowing flexible working for your business and its employees.
Get superfast broadband for your business, with a connection speed of 24Mbps for faster download and upload times and a super-efficient Wi-Fi network for your organisation.
Office Phone Shop has a dedicated team of business telecoms solutions' specialists. We can provide telecommunications solutions to save your business time and money, managing all your business needs and allowing you to communicate more effectively both internally and with your customers.
To discuss our remote working solutions call now on 01892 514687.