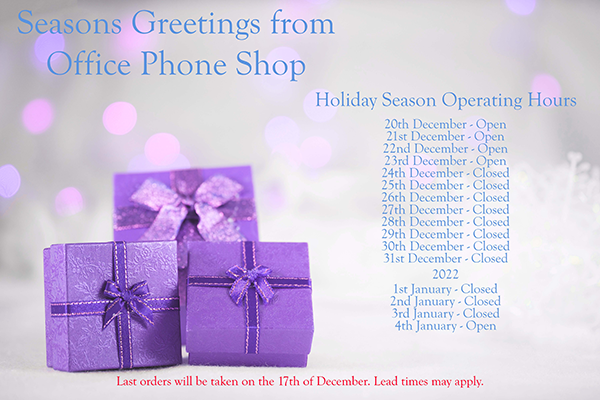 Office Phone Shop will be closed from the 23rd December 2021 and we will re-open on the 4th January 2022.
Last orders will be taken on the 17th December 2021. Lead times will apply.
Whilst this time of year is special for all, we recognise that there are families and individuals that are struggling, perhaps not able to afford gifts, perhaps not able to put food on the table.
Office Phone Shop wanted to help our local community, and this year, we have donated to the Tunbridge Wells Salvation Army.
Not only will the donation provide for those in need during the holiday season but will help those in need throughout the year.
Should you wish to join us in donating to this very worthy cause, you can do so using the following link https://www.salvationarmy.org.uk/?form=FUNGCGERLVV