The new Links kiosks will offer free ultrafast Wi-Fi, mobile charging, calls and local information.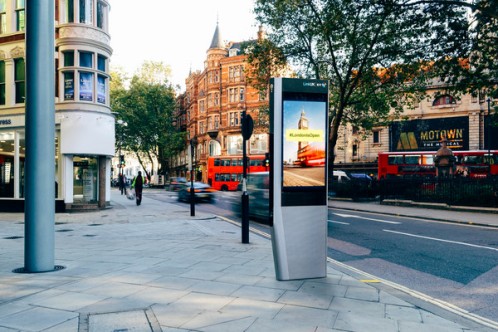 Opening on major high streets across London this year, starting with the borough of Southwark, Links kiosks are set to provide digital innovation fit for the modern age to the streets of the UK's capital.
Ultramodern in design, the Links kiosks will come complete with mobile device charging points via two USB ports and a touch-screen tablet for accessing maps, directions and local services. Users within range of a Links kiosk will be able to access free ultrafast Wi-Fi with speeds of up to 1Gbps and the kiosks will offer free UK landline and mobile phone calls.
At least 750 are set to be installed across central London and other cities over the next few years, with more than 100 expected to appear across Southwark during the course of 2017.
Hundreds of BT's existing phone boxes – including the K6 red boxes – will be replaced by the new Links, which will take up less space on the pavement.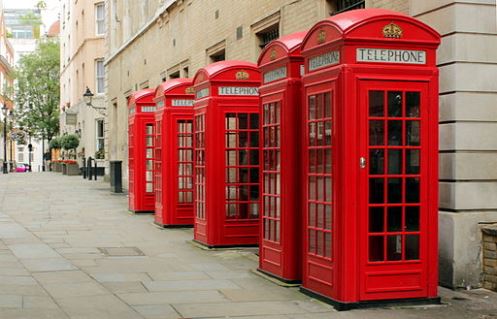 The red telephone box is a British icon, but in the age of the smartphone, they are no longer required.
The iconic K6 red telephone box, designed by renowned English architect Sir Giles Gilbert Scott, was first introduced in 1936 to commemorate the Silver Jubilee of King George V. The kiosk became the first standard phone box across the UK and celebrated its 80th Birthday in 2016.
Since 2008, BT has been offering communities and individuals the opportunity to save their local K6 phone box for just £1 under its 'Adopt a Kiosk' scheme.
Preserving a part of Britain's heritage, the scheme has captured the imagination of people up and down the country, with more than 3,500 kiosks having already been adopted and transformed into a variety of new uses.
Whilst some have been fitted with life-saving defibrillation machines, others have been turned into art galleries, mini libraries, exhibitions and information centres. Several phone boxes in London have become ATMs.
In Lewisham, the community came together to transform a phone box into the successful Lewisham Micro Library, whilst Londoner, Umar Khalid, transformed a phone box near Hampstead Heath into a thriving cafe.
Pod Works is a company that specifically repurposes telephone boxes into mini work stations for workers on the move. Booths have Wi-Fi, a desk with a 25-inch screen, printer and scanner, a hot drinks machine and a universal plug adaptor.
These innovative uses of the classic red phone box have helped to create employment, regenerate an area and protect a part of the UK's heritage. BT says there are still around 8,000 phone boxes available for adoption.
Mobile office solutions from Office phone Shop help make sure you keep in touch with your customers and them with you.
Connect your office phone systems to your smartphone, tablet, laptop or desktop computer, wherever you have a Wi-Fi connection.
Divert calls to your business mobiles wherever you and never miss an important call.
Keep the whole team in touch and allowing flexible working for your business and its employees.
Office Phone Shop can manage all your business telecommunications services together, providing one easy-to-read bill and one point of contact. With no fixed deals or contract obligations, we can offer the best deals, saving you money. There is no need to change your existing number.
To discuss our business mobile solutions call now on 01892 514687, or contact us via email.