Full-fibre broadband connections can deliver speeds of up to one gigabit per second. They are up to five times more reliable than copper and less likely to slow down when lots of people use them at the same time.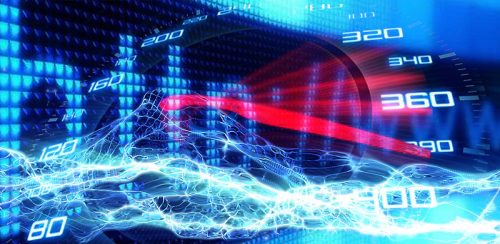 Having a choice of networks has delivered significant benefits to people, such as innovation, better services and competitive prices. In 2017, Ofcom set out a range of pro-investment measures that kickstarted full-fibre rollout by a range of broadband companies. Since then, full-fibre coverage has trebled.
Building on that momentum, Ofcom has put forward proposals that will transform the business case for full-fibre investment – for towns, cities and villages alike. Next year, this regulation will vary for different parts of the country, which – combined with the Government's planned £5bn funding for rural areas – will help ensure nobody gets left behind.
These proposals make up part of Ofcom's review of wholesale telecoms used for residential and business services in the UK. It maps out how Ofcom will regulate BT for the period from April 2021 to March 2026.
Focusing on promoting broadband network competition has helped full-fibre coverage increase at its fastest ever rate.
It has become cheaper, quicker and easier for BT's rivals to lay fibre cables, due to better and cheaper access to Openreach's underground pipes and telegraph poles. Several firms are now using this to connect thousands of properties without having to dig up roads multiple times.
Ofcom's four-point plan to support competitive investment in fibre networks:
1. Improving the business case for fibre investment. In more urban areas, where there is likely to be a choice of networks, Ofcom will set Openreach's wholesale prices in a way that encourages competition from new networks, as well as investment by Openreach – by giving it the opportunity to make a fair return.
2. Protecting customers and driving competition. Ofcom will ensure people can still access affordable broadband by capping Openreach's wholesale charges on its slower copper broadband services. To prevent Openreach from harming competition, it would be restricted from being able to offer discounts that could stifle investment by its rivals.
3. Taking rural areas into the fast lane. In more sparsely-populated rural areas, where there is no prospect of multiple networks being built, Ofcom plans to support investment by Openreach – the only operator with a large-scale rural network.
Public funding will also be vital in connecting rural areas. The UK Government is planning to invest £5bn to reach the most challenging 20% of the UK.
4. Closing the copper network. Openreach needs to retire its ageing copper wires so it does not have the unnecessary costs of running two parallel networks. With regulation removed on Openreach's copper products in areas where full fibre is built, Openreach will be able to switch customers over to the new fibre network much more easily.
Jonathan Oxley, Ofcom Interim Chief Executive, said: "These plans will help fuel a full-fibre future for the whole country. We're removing the remaining roadblocks to investment and supporting competition, so companies can build the networks that will drive the UK into the digital fast lane.

"Full-fibre broadband is much faster and more reliable. It's vital that people and businesses everywhere – whether in rural areas, smaller towns or cities – can enjoy these benefits. So we're making sure companies have the right incentives to accelerate full fibre to every part of the UK."
Office Phone Shop is a leading supplier of telecoms products and equipment across the UK. With well over a decade's experience in the telecoms industry, the expert team at Office Phone Shop includes talented engineers, and telecoms experts with extensive industry experience and a strong reputation for excellence.
Contact us, or call 0800 012 6637 to find out how we can help with business communications' needs.