You could receive up to £250 off a new telephone system with our 'Old System Scrappage Scheme'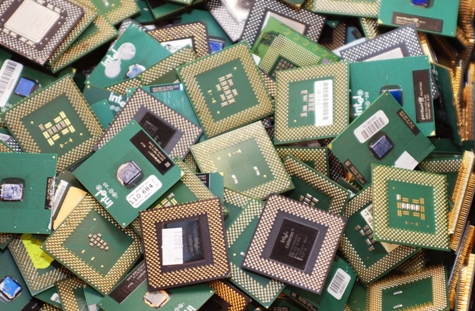 We are proud to be a proactive, green business when it comes to the recycling and disposal of your unwanted telephone system or other business telecoms equipment in an environmentally-friendly way.
At Office Phone Shop we promote recycling of telephone hardware rather than putting it into landfill. We work closely with our clients to enable them to reduce environmental impact. With the help of  Office Phone Shop, your business can continue to grow, whilst keeping costs and your carbon footprint down.
If you:
• have an out-of-date system no longer supported by the manufacturer
• want to upgrade to a more flexible technology, such as VoIP
• need a new system with features and options that will keep up with your business needs
Or you are just considering a change, then contact us to see how much we can give you for your old phone system.
If you would like to recycle your business phones and telephone system but are not sure how, Office Phone Shop can help you by providing a safe, secure and environmentally-friendly route for the recycling and disposal of your unwanted business telecoms equipment.
Do the right thing and help by being green and environmentally-friendly when removing your redundant telecommunications hardware.
We are ISO 14001 compliant and our emphasis is on re-use, in line with the key principle of the WEEE directive:
The European WEEE Directive requires the collection, treatment, recycling and recovery of waste electrical and electronic equipment. This applies to a wide range of electronic and electrical products, including telecoms. Under the WEEE, you can no longer throw away your old and unwanted hardware. Producers and importers are responsible for financing the collection, treatment and recovery of waste electrical and electronic equipment (Reference: The Waste Electrical and Electronic Equipment (WEEE) Directive 2002/96/EC, as amended by 2003/108/EC).
Waste electrical equipment is a huge issue. 15 million mobile phones are upgraded in the UK each year and it is estimated that more than half of them are still working. In the UK, we throw away 1.2 million tonnes of electronic waste every year. That's enough to fill 150 thousand double decker buses (source: recycle-more.co.uk).
For more information on this offer, call us now on 0800 012 6637 or get in touch by email.  See our Recycling page for more details on our green credentials and recycling and disposal methods.