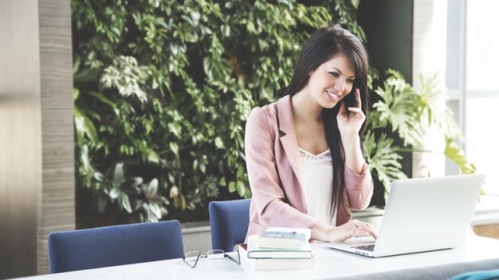 An in-depth investigation by MoneySavingExpert.com found Vodafone to be the most complained about mobile network in the UK. Based on this research, experts advise Vodafone's 20 million customers to check their mobile phone bills.
What are the problems?
Ofcom received three times as many complaints about Vodafone than any other network, particularly in the last quarter of 2015. This sparked the regulator to set up an on-going investigation, which has so far discovered Vodafone to be in breach of certain codes of conduct.
In addition, the Communications Ombudsman also reports an increased number of complaints about Vodafone and the complaints website, Resolver has had more complaints about Vodafone in the last year than any other operator. Bill problems and poor customer service are the main things customers have been complaining about.
What should Vodafone customers be looking out for?
• Check your bill to see if you have been charged correctly
• Make sure you're on the right tariff and that individual charges are correct
• Are you getting your bills as expected?
• Check with your bank statements that the right amount has been paid, or even if payment is taken at all
• Some people have still been charged after cancelling their contracts
• Look for payments taken more than once per month
• Some people have found their credit score has been affected due to mistakes on Vodafone's part that has ended up with the unnecessary involvement of credit agencies and debt collectors.
Vodafone claim the problems stem from switching over their customer service and billing platforms to a new state-of-the-art system. Despite investing 1 billion in this new system, it has caused them nothing but problems so far.
With a business mobile solution from Office Phone Shop, you can connect your office phone system to your smartphone, tablet, laptop or desktop computer, wherever you have a Wi-Fi connection.
Diverting calls to your business mobiles means you never have to miss an important call and it doesn't matter whether you away from your desk, or on the road, your customers can always reach you.
Office Phone Shop has a dedicated team of business telecoms solutions' specialists, including business mobile telecommunications experts. Not only can we offer you the best deals by having no fixed deals or contractual obligations, we can also save you time and money by managing all your business telecommunications needs.
Please contact us to discuss your business mobile solutions needs.