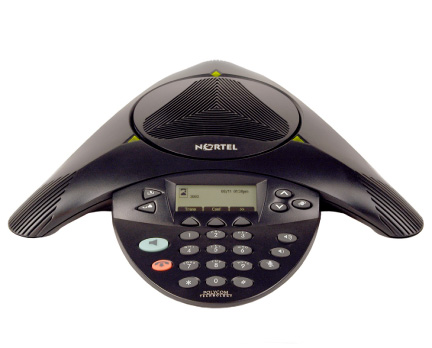 With the availability of more advanced phone systems and the introduction of VOIP, conference calling has really moved on in recent years. Conference calls are now a key way to do business across the world. Used in conjunction with web conferences, individuals can share presentations or documents via the internet. This allows call participants to view content such as corporate reports, sales figures and company data, presented to them by one of the participants. The main benefit of this is the ability of the presenter to give clear explanations and share details of a document, whilst others view the presentation.
Conference calls are an easy way to get a group of people together over the phone. All they need is a phone and the dial-in number. Essentially telephone calls whereby someone can talk to several people at the same time, conference call users can design them to allow the called party to participate during the call, or set them up so that the called party merely listens into the call and cannot speak.
Businesses frequently use conference calls for client meetings or sales presentations, project meetings and updates, regular team meetings, training classes and communication to employees who work in different locations.
The benefits of conference calling
Regardless of how many people are involved in the call, or the size of your business, there are some huge benefits of conference calling:
Saving you money
As well as saving you money on the actual calls, conference calling can also save you money on travelling expenses that you would normally incur going to visit a client, supplier or colleague face to face. By communicating via teleconferencing, this eliminates the need to make multiple phone calls to many people. Both these factors save you time too.
Making life simpler
With the advance of conference calling, getting a group of people together over the phone is no longer a complicated matter. Within seconds, your conference call could be up and running, allowing you to get on with doing business.
With new conference call technology such as VOIP, businesses can now talk with clients or suppliers face to face across the internet. This can often make meetings far more productive and make business more efficient. You can also record calls, so that nothing gets forgotten or missed.
Enhanced productivity
Being able to 'meet' with managers, regardless of where they are based, means being able to address urgent issues as and when the need arises. This allows for faster decision making.
When conducting a conference call, most participants follow an agreed agenda. This keeps the individuals involved in the call more focused and can make for a much more productive meeting
Call security
Whether you are using phones or VOIP for conference calling, technology has advanced to give you complete security and peace of mind. You can password-protect calls to ensure nobody else is able to listen in.
Conference call etiquette
There are a few (unwritten) rules to which participants should abide when involved in a conference call. These include refraining from shouting or using an unpleasant tone, sticking to the agenda and taking the time to schedule the meeting at a time that suits all.
What type of conference phone should I use?
The Polycom Soundstation2 is an audio conferencing phone that is ideal for small to medium conference rooms and executive offices. This conference phone offers full duplex, two-way audio quality for up to ten people.
The Nortel i2033 IP Conference Kit is a full duplex audio conference telephone with hands free capabilities. Giving 360° room coverage and has ports for up to two extension microphones, for use in larger conference rooms. The Nortel i2003 IP phone is only compatible with the Nortel CS1000 system.
Talk to Office Phone Shop to find the conference phone that best suits your needs. The team can be contacted by phone on 0800 012 6637, by email or you can reach them on live chat, or request a call back via the website.