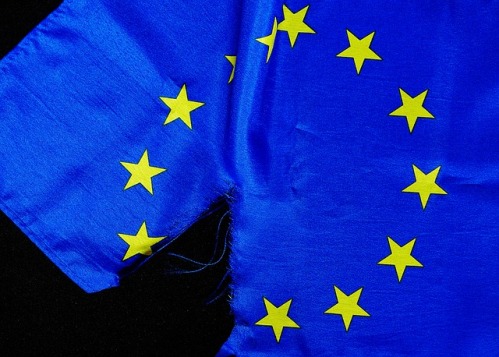 The UK's telecoms industry is among the largest in Europe, home to global operators such as BT and Vodafone. With Communications and information exports rising by £1bn in the last year, what impact will Brexit have?
Ofcom is working closely with the Government to ensure it seeks the best possible deal for the UK. The communications regulator believes leaving the EU will mean choices about replacing, or replicating, the European laws that span the telecoms and communications' sectors. Presenting both opportunities and challenges, Ofcom's role is to continue protecting consumers and promoting competition.
Already taking steps to split Openreach from BT following a consultation period, Ofcom would like the power to reform BT confirmed in UK domestic law. This will ensure a more independent Openreach that will deliver for all of its customers.
Ofcom has represented the UK's position on the development and regulation of internet and mobile services, helping to shape many EU proposals on governance, roaming charges and market stability.
Following Brexit, Ofcom would like to continue sharing their experience and expertise, working with EU countries on the development of 5G mobile devices that work across the continent, as well as the governance of online services and protection of openness and innovation.
In a recent statement Ofcom Chief Executive, Sharon White said:
"Just as the Government is seeking new trading opportunities in a world outside the EU, we would like to see a new framework for telecoms and TV regulation that protects the future needs of consumers and businesses, while allowing us to take part in a global debate over how these fast-moving sectors evolve."
Office Phone Shop can supply your business with everything it needs to communicate effectively, both internally and with your customers.
Save time and money by having all your business telecoms solutions with one supplier
Benefit from a tailor-made service to meet your specific needs
As a valued client, you will be able to call or contact us directly for help and assistance whenever you need us
Develop your business telecommunications' solutions as your company grows
Office Phone Shop provide, manage and support your business telephone systems
Our business telecoms solutions range from providing business telephones and lines to business broadband and mobile solutions. We offer a range of hosted VoIP solutions, as well as being able to install complete PBX business telephone systems. If you are a start-up, we can set you up with a small business phone system, using either a traditional PBX system or a hosted VoIP service. We can provide your business with a cost saving contract, business broadband and a system servicing and maintenance plan.
For more information call 01892 514687 and ask to speak to one of our UK business consultants.