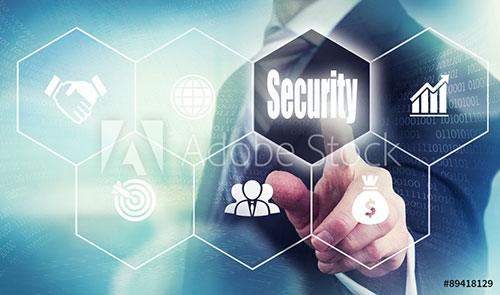 Senior executives in the UK may be overconfident about their cybersecurity protection, according to a survey conducted by research and consultancy firm Ovum for Silicon Valley analytics firm FICO.
The survey, conducted in March and April 2017, interviewed 350 CXOs and senior security officers in the US, Canada, the UK and the Nordics, from the financial services, telecommunications, retail, e-commerce and media establishments.
More than half (56%) of UK respondents rated their firms as above average when it comes to cybersecurity protection, compared with respondents from other countries, including the US.
Telecommunications providers were the most confident, with 84% of respondents from this sector saying they thought they were better prepared than their competitors were. A further 42% of this group went on to name their firm as a top performer. This compares with less than half (46%) of respondents in the financial services industries claiming their firm to be above average, with only 17% of this group believing it outperforms others.
This confidence in cybersecurity protection does not come from benchmarking security measures using an outside source. In fact, only 33% of UK respondents admitted to doing this as a measure of how well their firm was protected.
"It is reasonable to assume that a lack of objective measurement is helping to give firms an optimistic view of their cybersecurity situation," said Steve Hadaway, FICO general manager for Europe, the Middle East and Africa. "For example, we also found that only 41% of UK firms surveyed have a tested data breach response plan, compared to 52% in the US. There's nothing wrong with thinking you're doing better than the next guy, unless it leads to complacency and a lack of investment, and our survey clearly showed that more investment is needed."
The question remains as to how well these firms are actually protected compared with how well they perceive that they are.
FICO powers decisions that help people and businesses around the world prosper. Founded in 1956 and based in Silicon Valley, the company is a pioneer in the use of predictive analytics and data science to improve operational decisions.
Toll fraud protection and disaster recovery planning
In addition to cybersecurity protection, do you know how to protect your telephone system from security breaches?
Do you have a disaster recovery plan in place should you be without your telephone system for any length of time?
With a full suite of business telecoms solutions, the MF Group can help you with all aspects of your business communications. Whether this means putting into place measures for loss of communications, or guarding against telephone system hacking that could result in unnecessary bills running into the thousands, our experienced telecoms engineers are on hand to offer advice.
Don't leave it until it's too late!
Call 01892 577 577 and speak to one of our UK business managers today.