Ofcom supports fibre investment with unrestricted duct and pole access.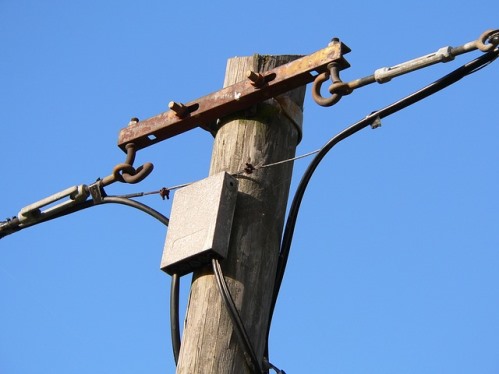 These latest proposals hope to address competition for dedicated, high-speed, or leased lines (Ethernet). This includes the high-speed point-to-point data links used to connect larger businesses that provide the capacity for both mobile network operators and broadband ISPs. These lines also provide vital, high-capacity links for hospitals, schools and libraries.
Ofcom rules already specify that Openreach, the company that maintains the UK's main broadband network, must allow competing providers to use its telegraph poles and underground ducts to lay their own fibre cables.
The problem with this is, it's currently restricted to companies primarily offering residential broadband services.
Ofcom would like to allow companies greater flexibility to lay fibre networks that serve both residential customers and businesses. This includes high-speed lines for large businesses, networks carrying data for mobile operators and high capacity lines supporting broadband services.
In some areas, where there is already duct and pole access, competition from rival operators is low. In these areas, Ofcom is proposing that Openreach allows competitors physical access to its fibre-optic cables, with direct control of the connection passed on to them. This service, often referred to as 'dark fibre', would then be 'lit', not by BT's electronic equipment, but by that of the competitor at either end of the optical fibre.
The consultations on these proposals will run until 18th January 2019, with final conclusions published in the spring of 2019.
At Office Phone Shop, you can rely on top quality products. You also have the support of a team of talented engineers and telecoms experts with extensive industry experience and a strong reputation for excellence. We are a leading supplier of telecoms products and equipment across the globe. With well over a decade's experience in the telecoms industry, rest assured you are only dealing with professionals and the very best the industry has to offer.
When it comes to phones and phone parts, there is no better place to start than Office Phone Shop. We pride ourselves on offering a full warranty with all new, remanufactured and refurbished telecoms products, next day delivery (when available), expert advice, and offering consumer confidence of over 15 years in the telecommunications business.
Please contact us, to find out how we can help you.