The Cisco CP7925G IP is a wireless IP phone with a two-inch colour display screen.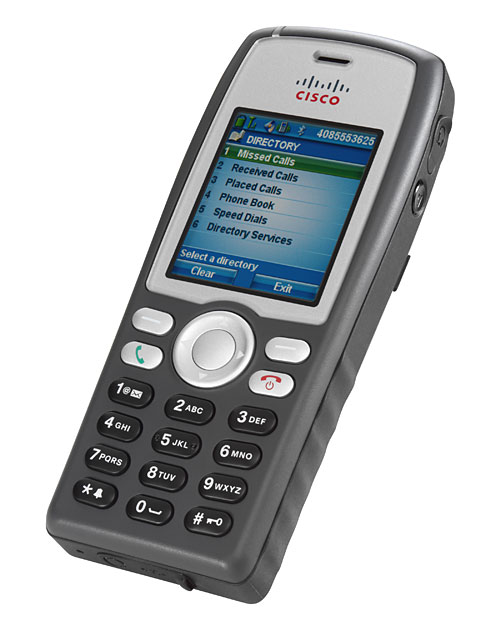 IP54 rated, the CP7925G is dust, water and shockproof and therefore suitable for a wide variety of environments.
Features include a built-in speakerphone for hands-free operation, Bluetooth 2.0 support with Enhanced Data Rate (EDR) and MIL-STD-810F standard for shock resistance.
The Cisco CP7925G is a reliable wireless handset with a long battery life (up to 240 hours of standby time or 13 hours of talk time). With support for wideband audio, and IEEE 802.11 a/b/g radio, the Cisco CP7925G offers exceptional voice quality. In addition, the CP7925G can support for a wide range of applications through XML.
Supplied by Office Phone shop, the Cisco CP7925G comes fully tested and/or remanufactured, along with a full warranty. Office Phone Shop stocks a wide range of Cisco phones, parts and spares ready for next day delivery in the UK. Please quote Cisco CP7925G IP, or part number CP-7925G-E-K9, when ordering.
Please contact us to order, or call 0800 012 6687 to speak to one of our specialist telecoms advisers.